2019|2020 Season Announced
Atlanta Ballet Celebrates 90th Anniversary Season!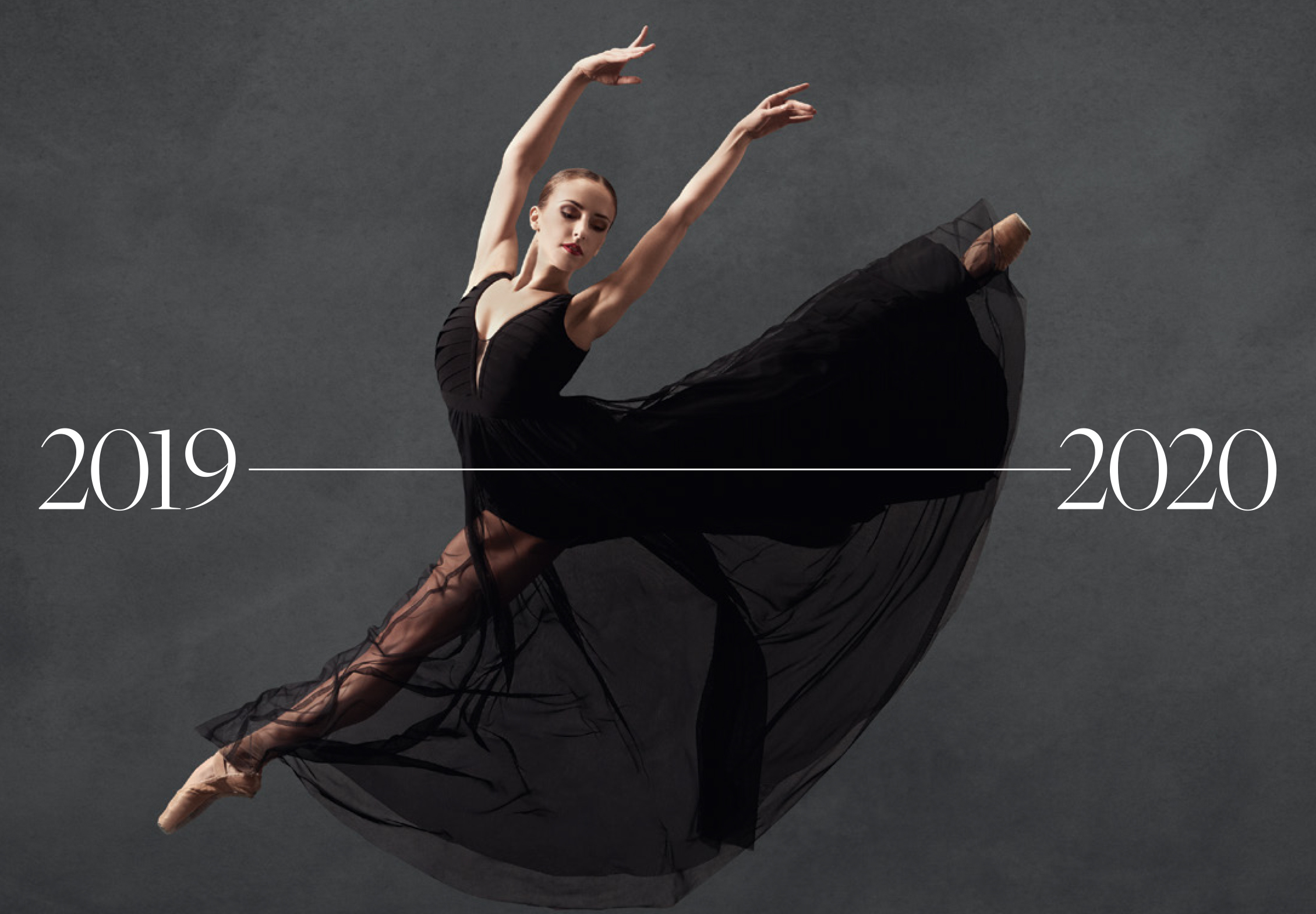 We are excited to announce our 2019|2020 performance season, which features an alluring mix of renowned classics, newer works and world premieres created by a diverse group of both rising and established choreographers from around the world.
By continuing to focus on Atlanta Ballet's tradition of versatility, excellence and commitment to introducing audiences to a wide variety of dance styles, Gennadi Nedvigin continues to build on the foundation created by the three artistic directors who preceded him throughout the company's 90-year history.
Read about the new season and then renew or subscribe today! Single tickets will go on sale over the summer.

September Program
September 20-22, 2019 | Cobb Energy Performing Arts Centre
Vespertine by Liam Scarlett
Love Fear Loss by Ricardo Amarante
A world premiere by Claudia Schreier*
Guest performance by Complexions Contemporary Ballet

*This work was commissioned by the Virginia B. Toulmin Foundation.
The Carlos Family in Honor of Thalia N. Carlos presents
The Nutcracker
December 7–24, 2019 | The Fox Theatre
With the Atlanta Ballet Orchestra
Choreography by Yuri Possokhov
After a triumphant premiere last year, Atlanta Ballet's reimagined Nutcracker returns this holiday season. Join us for a thrilling journey through space and time, where everyday objects grow in extraordinary size and the pages of E.T.A. Hoffmann's beloved story come alive before your very eyes. Add some splendor and world-class enchantment to your family's holiday.


February Program
February 7–15, 2020 | Cobb Energy Performing Arts Centre

Elemental Brubeck by Lar Lubovitch
Tuplet by Alexander Ekman
A world premiere by Dwight Rhoden


Atlanta Ballet 2 presents
Swan Lake 
February 13-16, 2020| Cobb Energy Performing Arts Centre
One-hour Family Ballet
Choreography by Bruce Wells
This world premiere production of Swan Lake features all of the mystery and magic of the beloved classic but fits the treasured story into a one-hour format that serves as a perfect introduction to ballet. Will Prince Siegfried be able to save Odette, the beautiful swan princess, from the reaches of the wicked Von Rothbart? Our one-hour family ballet may be designed for our youngest audience members, ages 12 and under, but this dazzling production can be enjoyed by children and adults alike.


Giselle
March 27-29, 2020 | Cobb Energy Performing Arts Centre
With the Atlanta Ballet Orchestra
Achingly beautiful and tragic, Giselle is an enrapturing masterwork that remains one of the most enduring romantic ballets of all time. After a young peasant girl named Giselle is deceived by her true love, Albrecht, she falls into a fit of despair and dies of a broken heart. A woman scorned, she is destined to rise from the grave with the vengeful otherworldly beauties known as the Willis, entrapping men who unwittingly cross their paths. At once beguiling and maleficent, the Willis capture Albrecht and condemn him to dance until his death, but the power of Giselle's enduring love protects him and ultimately sets them both free.


May Program
May 15-17, 2020 | Cobb Energy Performing Arts Centre 
With the Atlanta Ballet Orchestra
Firebird by Yuri Possokhov
Remembrance/Hereafter by Craig Davidson
A world premiere by Juliano Nuñes