Introducing the 2021 | 2022 Season
Atlanta Ballet company dancers return to live, in-person theatre performances after a two-year hiatus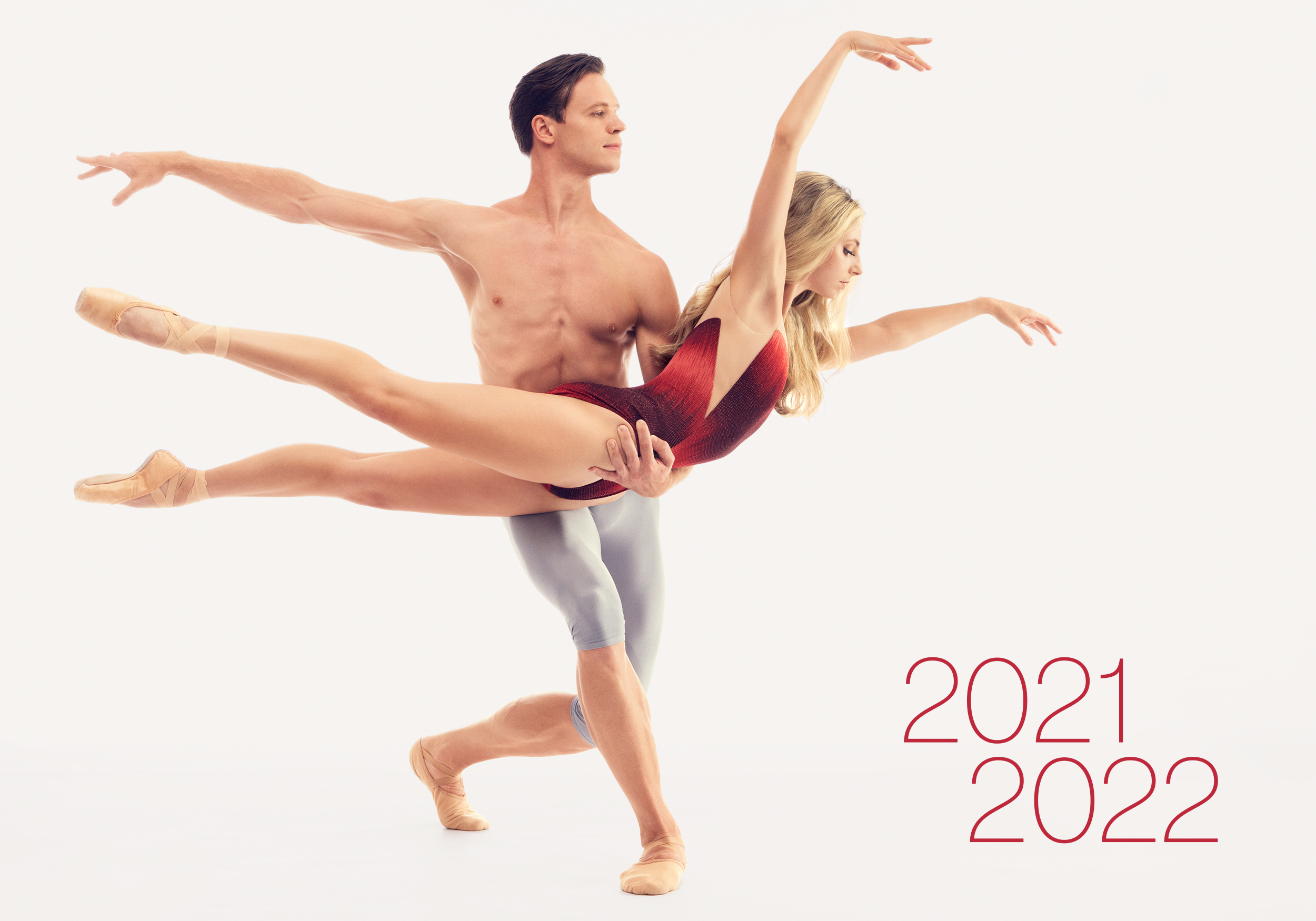 After a nearly two-year hiatus forced by the effects of COVID-19, Artistic Director Gennadi Nedvigin has announced the Company's return to live, in-person theatre productions beginning with The Nutcracker in December, followed by an exciting season featuring a mix of classics, contemporary works and world premieres – including some that were meant to be seen in previous seasons.
"We are so grateful for the community's support throughout these challenging and unpredictable times," said Nedvigin. "After having to cancel the second half of our 2019|2020 Season, and having to perform for cameras during our virtual programs and risk the unpredictable conditions of an outdoor stage in 2020|2021, we are so excited to reconnect with audiences in the theatre. It will be a homecoming like no other."
In addition to all-time favorites like Firebird and Giselle, the 2021|2022 season will highlight the creative talent and visionary excellence of the Company's very own.  Inspired by the success of Atlanta Ballet's reimagined pandemic season of Silver Linings performances that featured a collection of works created by Atlanta Ballet dancers on their Company counterparts, Nedvigin has commissioned three Atlanta Ballet dancers-turned-choreographers to create new and expanded original works for the 2021|2022 Season. Darian Kane will elaborate on her initial concept of Dr. Rainbow's Infinity Mirror to reveal a complete ballet, and Sergio Masero and Anderson Souza will create their second world premieres on the Company. 
"I was extremely proud of and impressed by the work that eight of our Company dancers produced to make up our Silver Linings programs last season," said Nedvigin. "It is a blessing for the Company and audiences alike to have these incredible emerging talents right here at home, and I look forward to seeing their choreographic voices continue to evolve."
Atlanta Ballet's 2021|2022 Performance Season at Cobb Energy Performing Arts Centre:


THE CARLOS FAMILY IN HONOR OF THALIA N. CARLOS PRESENTS THE NUTCRACKER  DECEMBER 4-29, 2021*
One year past its intended Cobb Energy Performing Arts Centre debut, Atlanta Ballet will make its long-anticipated return to the theatre stage to present Yuri Possokhov's The Nutcracker. Described as "one of the most entertaining [Nutcrackers] out there" by The Washington Post following the Company's 2019 Washington D.C. debut at The Kennedy Center for the Performing Arts, this innovative production features larger-than-life sets and bold costumes enhanced by striking video projections, created by a world-class creative team that includes Tony Award-winning and -nominated designers. As one of the top major performing arts facilities in the metro Atlanta Area, Cobb Energy Performing Arts Centre is the perfect fit for this ultra-high-tech production.

ATLANTA BALLET 2 PRESENTS: SNOW WHITE
FEBRUARY 4-6, 2022
In this one-hour ballet version of Snow White choreographed by Bruce Wells, audiences will enjoy following the young heroine and her prince as they outwit the schemes of the Evil Queen.  Performed by Atlanta Ballet 2, this shortened family version may be designed for our youngest audience members (ages 12 and under), but this magnificent production can be enjoyed by children and adults alike.


FIREBIRD
FEBRUARY 11-13, 2022
In February, audiences will finally have the opportunity to enjoy Yuri Possokhov's sensational Firebird, performed live with the Atlanta Ballet Orchestra. Visually and musically arresting, Firebird is an explosive production that can be enjoyed by all ages. In addition to Possokhov's energetic version of the Russian classic, the February program will feature a world premiere from Atlanta Ballet Choreographer-in-Residence Claudia Schreier, whose two prior Atlanta Ballet creations, First Impulse (2019) and Pleiades Dances (2020), have wowed audiences and critics alike. Two works created by Atlanta Ballet company dancers who choreographed for last season's Silver Linings will round out the mixed bill. Darian Kane will be expanding on the quirky concept of her Dr. Rainbow's Infinity Mirror to create a longer version of the ballet, and following the debut of his piece, Touchline, Anderson Souza will choreograph his second world premiere on the Company.
 
GISELLE
MARCH 18-20, 2022
Two years after its originally-planned opening date, Atlanta Ballet dancers will at last have the chance to perform the achingly beautiful and tragic Giselle – an enrapturing masterwork that remains one of the most enduring romantic ballets of all time.
After a young peasant girl named Giselle is deceived by her true love, Albrecht, she falls into a fit of despair and dies of a broken heart. A woman scorned, she is destined to rise from the grave with the vengeful otherworldly beauties known as the Willis, entrapping men who unwittingly cross their paths. At once beguiling and maleficent, the Willis capture Albrecht and condemn him to dance until his death, but the power of Giselle's enduring love protects him and ultimately sets them both free.  


STRIKE YOUR FANCY
MAY 13-15, 2022
Following its triumphant premiere in Atlanta Ballet's reimagined 2020|2021 season of Silver Linings, Claudia Schreier's Pleiades Dances makes its way to the theatre stage for the May program. Adding a classical element to the evening are selections from Paquita – a famed nineteenth century classic revered for its demanding and intricate choreography. Finally, an all-new work by Atlanta Ballet company dancer Sergio Masero, whose piece Teneo Integrum mesmerized audiences last season, will balance out the season finale production.
For more information on Atlanta Ballet's 2021|2022 performance season, please call 404-892-3303 or visit www.atlantaballet.com. Subscription packages are available for purchase now.
*Correction: The Nutcracker closing date updated June 29, 2021.
Updated July 23, 2021 - May program title change.