Q&A with Choreographer Claudia Schreier
Hear from New York-based choreographer Claudia Schreier, who has created a brand-new work for our 2019|2020 Season opener, Love Fear Loss.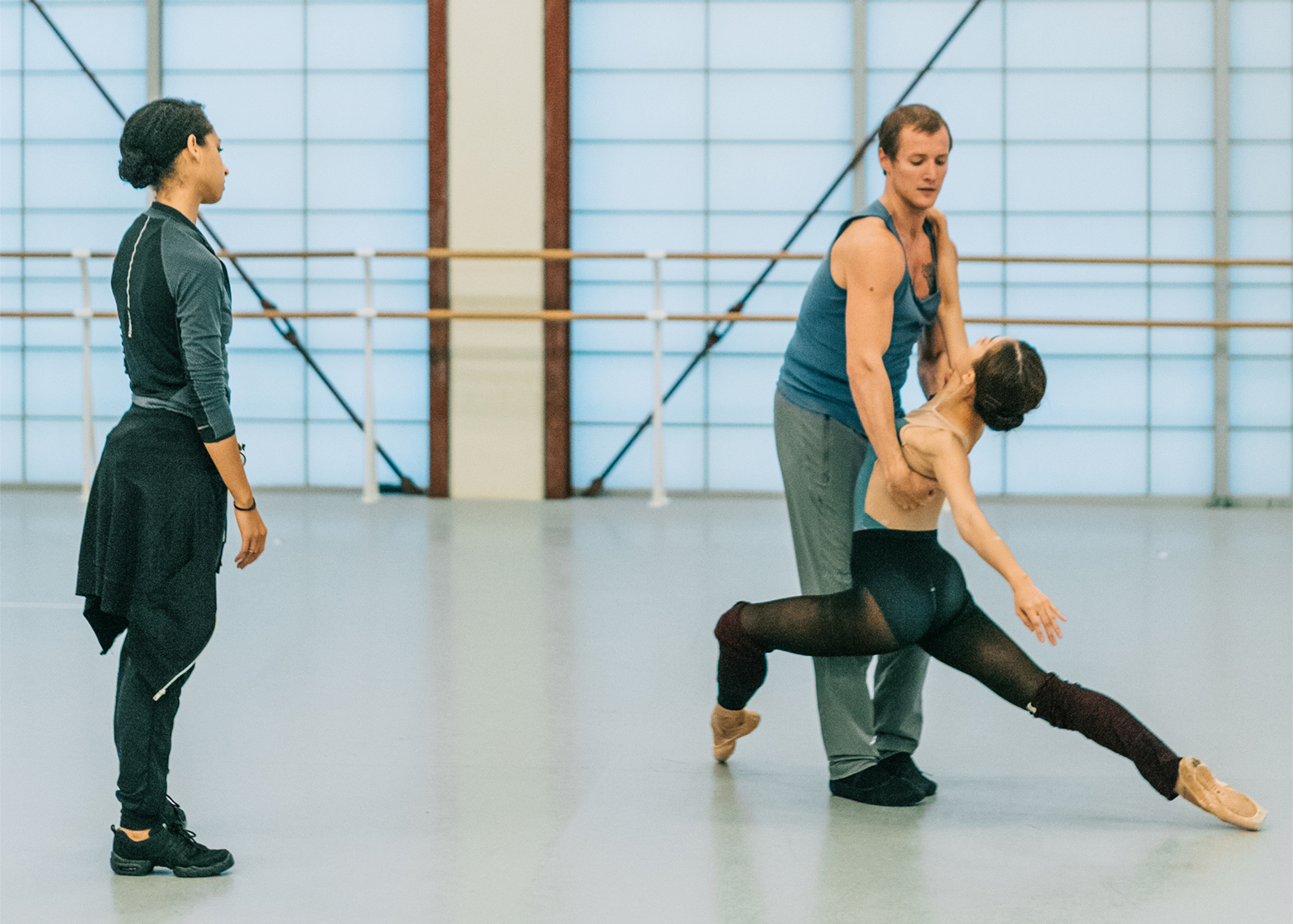 How did you begin your career as a choreographer?
I started choreographing around the age of 12 and then more intensely in college. I had the privilege of working with a lot of my fellow students at university and had the chance to really dig in and engage with creating art in a way that was really inquisitive and exploratory but had a very rigorous intellectual base to it. 
What was your inspiration for this new work, First Impulse?
This work is set to music by an Estonian composer named Eino Tamberg whom I discovered online through Spotifiy, as many choreographers do these days. I was doing a really big, deep dive because when I had originally spoken to Gennadi about creating a work for the Company he had mentioned that there is a very youthful, energetic presence right now that is palpable, and you see it right off the bat the second you walk in to the studio. He was looking for a piece that drew out that energy, and I was really gunning to draw on that as well. I was looking for a piece that was rhythmically interesting and driving but also had a lot of emotional fluidity to work with and I landed on this piece in three parts. It starts with an allegro and then there's an adagio section and then it ends with this big booming finale and a lot of fast footwork, intricate partnering. The dancers have just been wonderful in working with me to bring this to fruition. 
What attracted you to this piece of music? 
"Concerto Grosso" by Eino Tamberg was composed in 1956, and it came about when Stalinism was coming to a close. It's noted for its use of the saxophone, which, during the previous period, was considered a decadent instrument and it was banned — so much so that in other parts of Eastern Europe if you just said the word "jazz," that was against the law. It is so rich and tonally varied, and the way the brass is used drives the music. Even though the piece is abstract in nature, having this sense of creative dissent through the use of instrumentation, I thought, was such a beautiful way to express oneself, both individually and politically. It felt very relevant for today even though it was over half a century ago. 
What has it been like to work with Atlanta Ballet dancers?
I love these dancers. I love everything about working with them. They are talented, they pick up choreography very well and retain it, they are inquisitive, they try new things. If something doesn't quite work then we figure it out and it turns into something else that I might love even more — that is a real blessing for a choreographer. The work that I do can't exist without the bodies on which I create, and when those dancers are part of the creative process in a collaborative way that respects my original intent, but then brings it further — that's really the best you can ask for. I come in with set ideas knowing full well that they will morph and change. The ideas will interact with one another — they may invert, they may fall apart and be disastrous, or they may turn in to something beautiful. It all depends on the effort that they bring every day and they have done that every day so I have just loved being here. 
How do you stay inspired to create?
I try to surround myself with as much art as possible. I listen to a lot of music — not only classical music, but I have what I would call an interesting taste in pop music [laughs]. Some stuff I probably wouldn't want to share with other people. The older I get, the more I realize that I have to allow time for creative exploration and the ability to just breathe and reflect and walk outside and exist in nature and go to a museum and take 20 minutes to listen to a piece of music that I like or read an article or a book. I'm still very focused on creating, and I obsess about it. It's all that I do, but the problem with that is if you do only that it becomes very self-reflexive and then you're only creating work about the work you've made. So, you have to be able to interact with those around you, find inspiration in those around you, find other genres, open yourself up to things that you wouldn't have otherwise experienced, and keep an open mind on all fronts. 
Witness the world premiere of First Impulse during our Love Fear Loss program, September 20-22, 2019 at Cobb Energy Performing Arts Centre.