Q&A with Choreographer Ricardo Amarante
We sat down with Brazilian choreographer Ricardo Amarante to learn a little more about his work, Love Fear Loss, which headlines our 2019|2020 Season opener.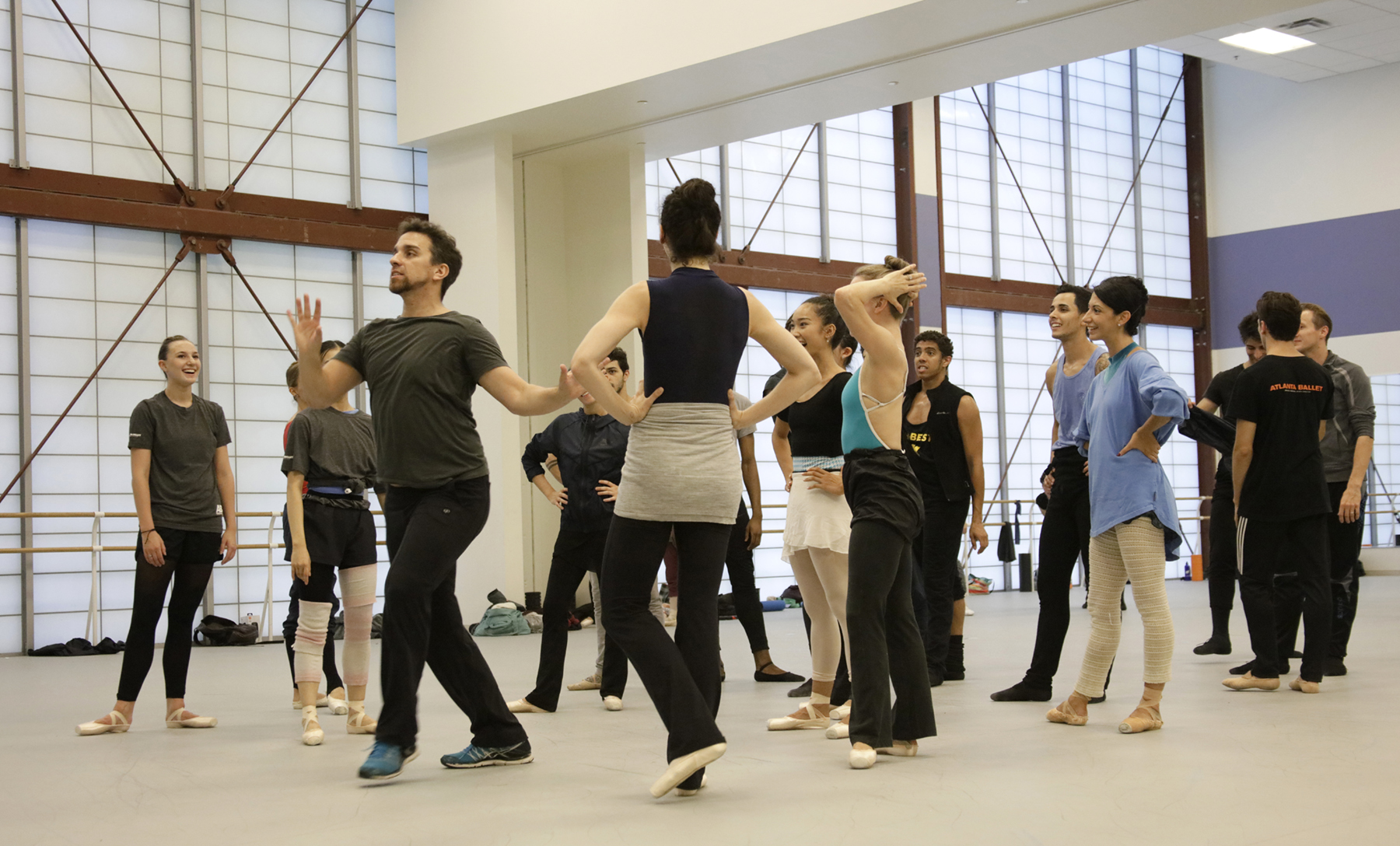 Last season, Amarante created a world premiere on Atlanta Ballet. After great success of The Premiere, he returns this season to work with the Company on an established, world-renowned ballet he created.
Tell us a little bit about yourself and how you got your start as a choreographer.

My name is Ricardo Amarante. I am Brazilian and I started to choreograph when I was living in Belgium. I was dancing in Belgium as a soloist for 16 years and then slowly I started to develop this passion for making ballets in workshops. Luckily, they were successful and directors liked it, so I started to show my work all around the world and in Belgium. Now, I'm here today doing what I love.
Tell us about the inspiration for Love Fear Loss.
This is one of my favorite works. It's about three feelings – three very strong and important feelings that one can have: love, fear and loss. It's inspired by the beautiful music and life of Édith Piaf. Her music was a complete reflection of her life so it's all of our lives. Each duet takes you through the experience of a relationship. 
 
Tell us about the music for this work.
It's set to three iconic songs by Édith Piaf. The first is "Hymne a L'Amour," because in her earlier days she always used to sing about love. She was desperately in love in the beginning when she was young, so she always used to sing about love. The second one is her interpretation of "Ne me quitte pas," or "don't leave me alone." It's, again, about fear – about the fear of being alone, and it's a very iconic song of hers. Lastly is "Mon Dieu," "My God." After her husband died, she sang this song, which is very famous. These are three very important songs by [Édith Piaf] that inspired me to create this ballet. 
Tell us about your creative process for Love Fear Loss.
First, I fell in love with the songs. I worked in France for many years and I got to know Édith Piaf and her songs, and I really loved them. Love Fear Loss was first created in 2012 in Belgium for the Royal Ballet of Flanders. I started with the simple idea that each pas de deux takes you through the experiences of a relationship, and I tried to showcase each feeling. It's all about feeling. I would close my eyes and feel the love, and then try to show it in a duet through movement. I would hear the songs and try to transport the lyrics to the movement along with the feeling. By closing my eyes and improvising with the dancers, I created the three pas de deux. The most important thing for me is how you feel during it, and it was a very fast process. Luckily, it became one of my most iconic pieces. 
Is there anything that you want the audience to know before they see Love Fear Loss?
This ballet has been performed all over the world. It has received awards and prizes, but that doesn't matter. What matters is that they hear the music, that they feel each movement, and that they feel whatever the dance is telling them to feel. I'm sure they will be wowed like last year [laughs]. Ballet, for me, is emotion. I really hope it touches them and they leave the theater feeling blessed, feeling happy, feeling a part of art.
See Love Fear Loss during our season opener, September 20-22, 2019 at Cobb Energy Performing Arts Centre.