AJC Previews Director's Choice & Scarlett World Premiere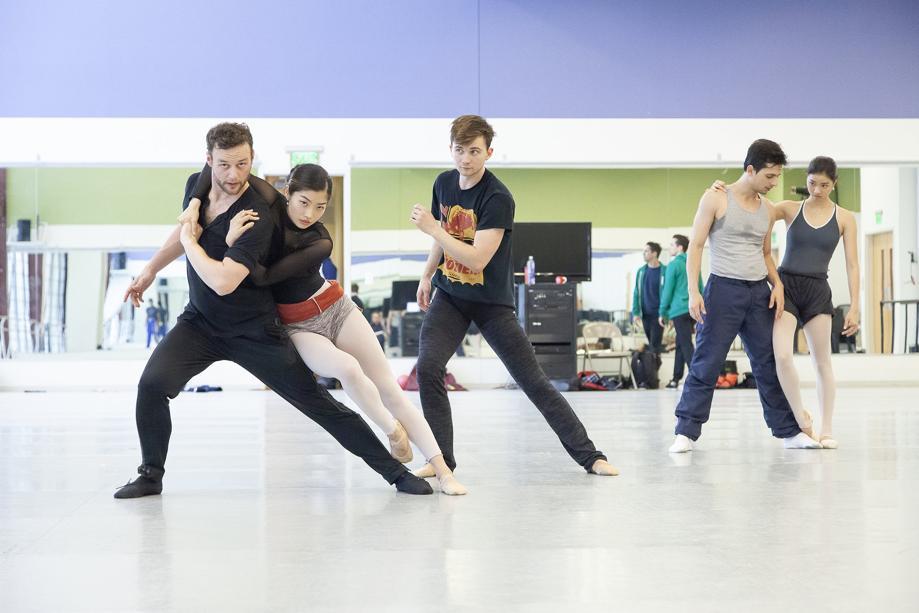 Atlanta Ballet is just days away from closing it's 2018|2019 Season with Director's Choice, May 10-12 at the Cobb Energy Performing Arts Centre. The program, which includes Sum Stravinsky by Kiyon Ross of Pacific Northwest Ballet and Denouement by Gemma Bond of American Ballet Theatre, also features a brand-new commission from Liam Scarlett of The Royal Ballet in London.
Highly sought-after, Scarlett has spend the last few weeks in the studio creating Catch on the Atlanta Ballet company. Cynthia Bond Perry of The Atlanta Journal-Constitution was there to document the process:
"Back in rehearsal, a free-flowing stream of ideas seemed to intertwine both Scarlett's and the dancers' impulses. Glimpses of a European contemporary style and flashes of Bob Fosse jazz flowed together with risky lifts and classical poses pulled off-balance.
'It's quite liberating after doing intense narrative works to just completely 'let rip'" Scarlett said. "It's nice to kind of feel that abandonment, and once we do that, all I'm going to be saying to them is more, more, more.'"