Atlanta Ballet Bids Farewell to Two Company Dancers Following 2020|2021 Season
As the Company dancers prepare for the last run of 2020|2021 Season performances, we want to take a moment to celebrate two incredible artists who will not be returning next season - Jackie Nash and Moisés Martín.
Jackie Nash
After 12 incredible seasons, we bid a fond farewell to beloved veteran Company dancer Jackie Nash. While Jackie's talent and artistry will be enormously missed in future Atlanta Ballet performances, we look forward to seeing her continue to perform around the city with Terminus Modern Ballet Theatre.
One of the Company's most dynamic dancers, Jackie has long been admired by Atlanta audiences and ballet lovers for her technical precision, energy, athleticism and charisma. From classical ballet to contemporary movement – and everything in between – Jackie does it all with power, passion and grace.
"Jackie has always had the most positive attitude in the studio, and her experimental mindset instantly inspires any choreographer in the room," says Artistic Director Gennadi Nedvigin. "I remember first working with her during my first visit to Atlanta Ballet as a stager for 'Classical Symphony," seeing her fearlessly melting her body to meet choreographic challenges. Her talent and vigor will certainly be missed, and I wish her all the best in her next exciting adventure."
Some of Jackie's many career highlights with Atlanta Ballet include principal roles in Yuri Possokhov's Classical Symphony and Firebird, featured roles in both Cacti and Tuplet by Alexander Ekman, and danced the lead female role in George Balachine's Allegro Brillante. She was also named one of Pointe Magazine's "Standouts of 2017" for her work as a guest artist in Amy Siewart's Imagery.
"I have been so lucky to find a company that has allowed me to grow and develop into the artist I am today," says Jackie. "To all the patrons of the Atlanta Ballet – I am always blown away by your love and passion for what we do onstage, and I have to thank you for making what we do possible. I am so grateful to all the artists of the company who have inspired me along the way, as well as the amazing staff that has supported me.  My experience with the company has been truly rich and I am eternally thankful."
We would love for you all to join us in celebrating Jackie's final performances at Atlanta Ballet during the Company's upcoming Silver Linings programs at Georgia Tech Arts: Skyline Series. She will be performing in Claudia Schreier's "Pleaides Dances" the weekend of April 30-May 2, and in "Dr. Rainbow's Infinity Mirror" by Darian Kane the weekend of May 7-9. 
If you would like to see Jackie dance her final performances with Atlanta Ballet, click here for tickets.
Click here to view some of Jackie's career highlights. 
Moisés Martín
We are also sad to say farewell Moisés Martín, who came to Atlanta Ballet in 2017 following experience as a principal dancer with Compañía Nacional de Danza (Spain), a second soloist with the Dutch National Ballet (the Netherlands) and a soloist with San Francisco Ballet. After teaching in June, Moisés is looking forward to spending some time in Spain with his wife and family.
"Dancing at Atlanta Ballet has been a truly great experience – I have enjoyed it greatly," says Moisés. "Everyone – the audience, the donors, the students I have had the pleasure to teach, my partners, my colleagues, the members of the staff, the wardrobe department, guest ballet masters, pianists, choreographers, my friends – has contributed in their own way to this experience, and I will remember it with love and gratitude. I love and respect this profession, and my joy for dance will continue in whatever I do next.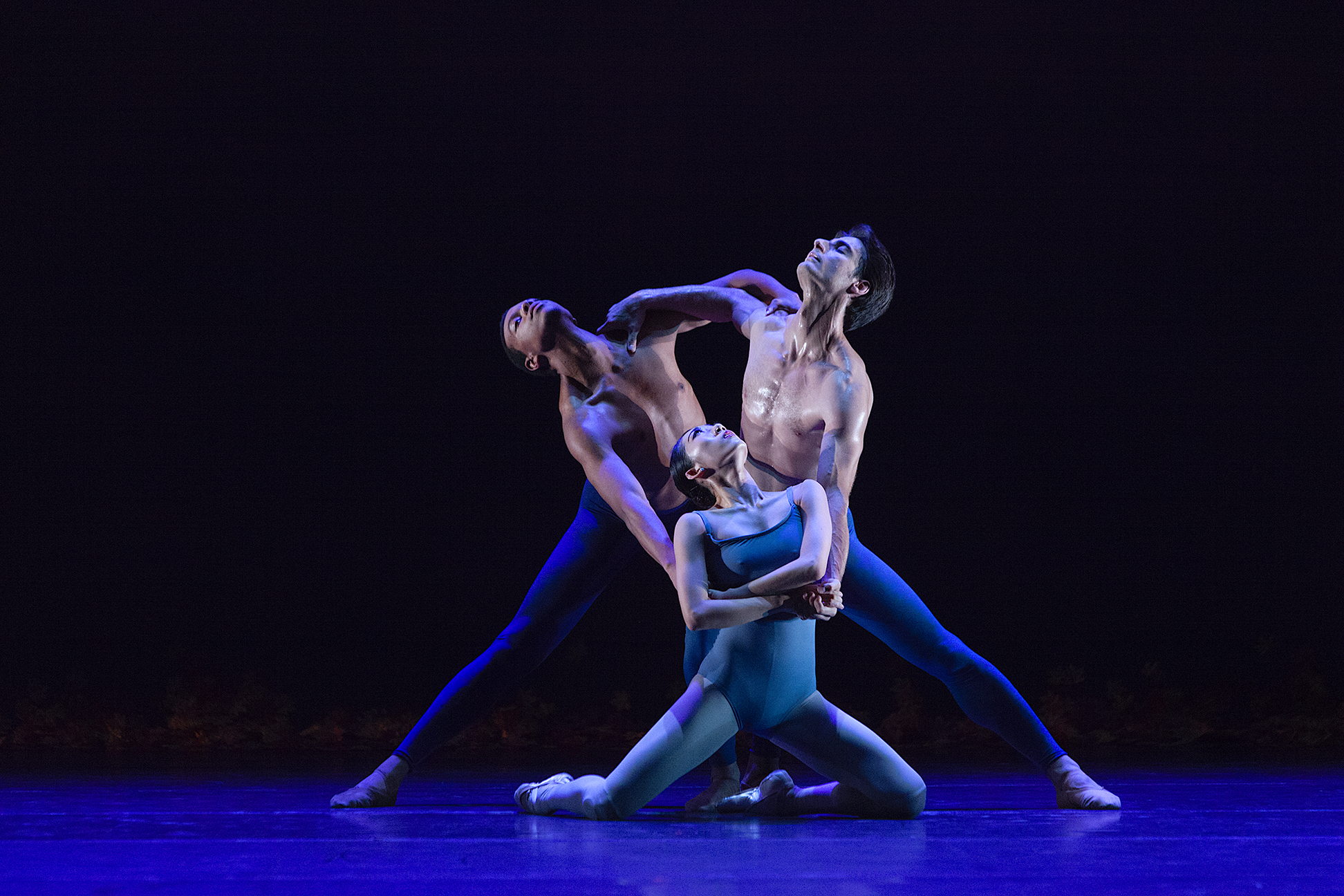 Moisés has performed lead roles in many productions throughout his tenure at Atlanta Ballet, including James in Johan Kobborg's production of La Sylphide, Prince Siegfried in Swan Lake (Act III), Basilio in Yuri Possokhov's Don Quixote, and the Nutcracker Prince in Possokhov's The Nutcracker. Other featured roles include George Balachine's Who Cares?, Jiří Kylián's Return to a Strange Land, Helgi Tomasson's 7 for Eight, Yury Yanowsky's AON, Dwight Rhoden's Sunrise Divine, and Ricardo Amarante's The Premiere and Love Fear Loss.
"Moisés has contributed so much to Atlanta Ballet performances throughout the past few years, and we are lucky to have had him as a member of the Company," says Gennadi. "I hope audiences in Atlanta had a chance to witness Moisés' artistic achievements through many roles in his repertoire here, and wish him all the best as he takes steps into his next chapter."
Click here to view some of Moises' Atlanta Ballet highlights.