See Atlanta Ballet Dancers Live on Stage this Spring on the Georgia Tech Arts: Skyline Series
Celebrate spring and the arts in an inviting outdoor space that is safe for all!
Atlanta Ballet is thrilled to announce that audiences will soon be able to see the Company and Atlanta Ballet 2 live on stage on the Georgia Tech campus as part of the Georgia Tech Arts: Skyline Series, an outdoor series of performances ranging from live music to contemporary dance and featuring a mix of Georgia Tech groups, Atlanta arts companies, and internationally recognized artists from outside of Georgia.
Atlanta Ballet presents: Silver Linings - April 30-May 2, 2021 & May 7-9, 2021 - A selection of pieces that have been featured in Atlanta Ballet's virtual season's Silver Linings programs, including Claudia Schreier's newly created work, "Pleiades Dances."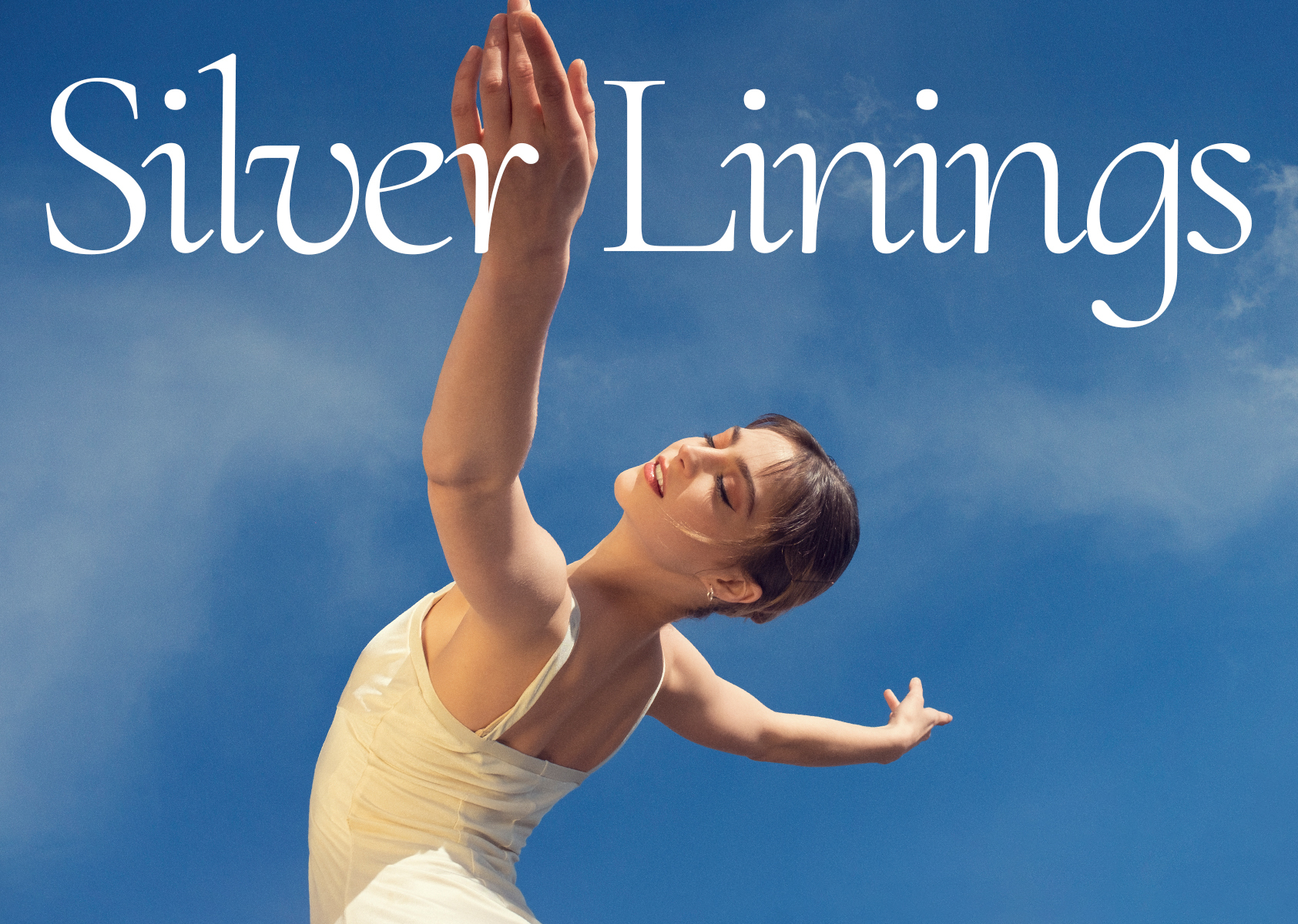 Performances will take place on the Skyline Stage on the Georgia Tech Campus - W21 parking lot at the intersection of Ferst Dr. and State St.

Seating is offered as 2- and 4-person pods. You must add all seats for your selected pod to your cart before the system will let you advance to the payment page. Georgia Tech Arts Box Office staff are available by phone at 404.894.9600 or email at tickets@arts.gatech.edu (Monday-Friday, 12:00 p.m. - 5:00 p.m.) to answer questions and offer additional assistance. 
Each performance offers 105 audience pods designed to hold up to 4 individuals. Each pod is an 8-foot square space that includes chair seating on top of green turf, adding to the outdoor, festival-like atmosphere. 
Georgia Tech Arts has built an extensive plan to provide a safe and enjoyable experience for guests. Read full details on Georgia Tech Arts safety protocols and ticketing policies.
Silver Linings is the Company's newest choreographic initiative featuring a variety of original pieces created by Atlanta Ballet dancers on Atlanta Ballet dancers. Enjoy encores of world premiere performances by some of your favorite Company members, including Bret Coppa, Darian Kane, Keaton Leier, Guilherme Maciel, Sergio Masero, Carraig New, Keith Reeves, Anderson Souza and Atlanta Ballet Choreographer-in-Residence Claudia Schreier.
Series tickets are on sale now and can be purchased online through Georgia Tech Arts. Click the button below to visit Georgia Tech Arts for additional details on this exciting series.

Georgia Tech Arts Box Office staff will be available by phone at 404-894-9600 or email at tickets@arts.gatech.edu to answer questions and offer additional assistance. Box Office hours are Monday through Friday, noon until 5:00 p.m.
Atlanta Ballet 2 presents: On the Horizon - April 23-25, 2021 - A collection of new works choreographed and performed by Atlanta Ballet 2 dancers, as well as a selection of excerpts from classical ballets. 
April 23-25
Napoli, Act III, Pas de Six by August Bournonville, Staged by Serena Chu after the Royal Danish Ballet
No Ordinary Love by Georgie Grace Butler
In the Midst of Existing by Evelyn Robinson
Fire and Silk by William Woodward
Raymonda Variations by Marius Petipa,  Staged by Serena Chu
Breath by William Woodward
Passage by Christina Carlos
Note: Subject to change.
Atlanta Ballet 2 is the Atlanta Ballet Centre for Dance Education's highest level of training that serves as a pathway for dancers to become an Atlanta Ballet Company member. Aimed to provide intense training and extensive performance opportunities for students at the top level of the School, Atlanta Ballet 2 consists of talented young dancers who are at a defining point in their development and can see professional-level success on the horizon.  
At the end of the 2019|2020 Season, six Atlanta Ballet 2 dancers were promoted to join the Company for the 2020|2021 Season. Two of these talented young Company members - Bret Coppa and Carraig New - are presenting works as part of the Company's Silver Linings.
Read more about the Georgia Tech Arts: Skyline Series in the Atlanta Journal-Constitution here.
Silver Linings is supported by 




On the Horizon and Silver Linings are supported by 



Updated April 30, 2021, at 12:30pm