Humans of AB Spotlight: Meet Serena Chu
Humans of AB series continues with Centre faculty teacher/répétiteur for Atlanta Ballet 2 and Academy students, Serena Chu.
Serena Chu has been with Atlanta Ballet Centre for Dance Education since the 17|18 season. She enjoys helping students improve their ballet training, preparing for on-stage performances, and seeing their growth. Her fondest memory at Atlanta Ballet is the production of The Swan Princess. She loved seeing the development of Atlanta Ballet 2 and Academy dancers from rehearsals to performing a fantastic show.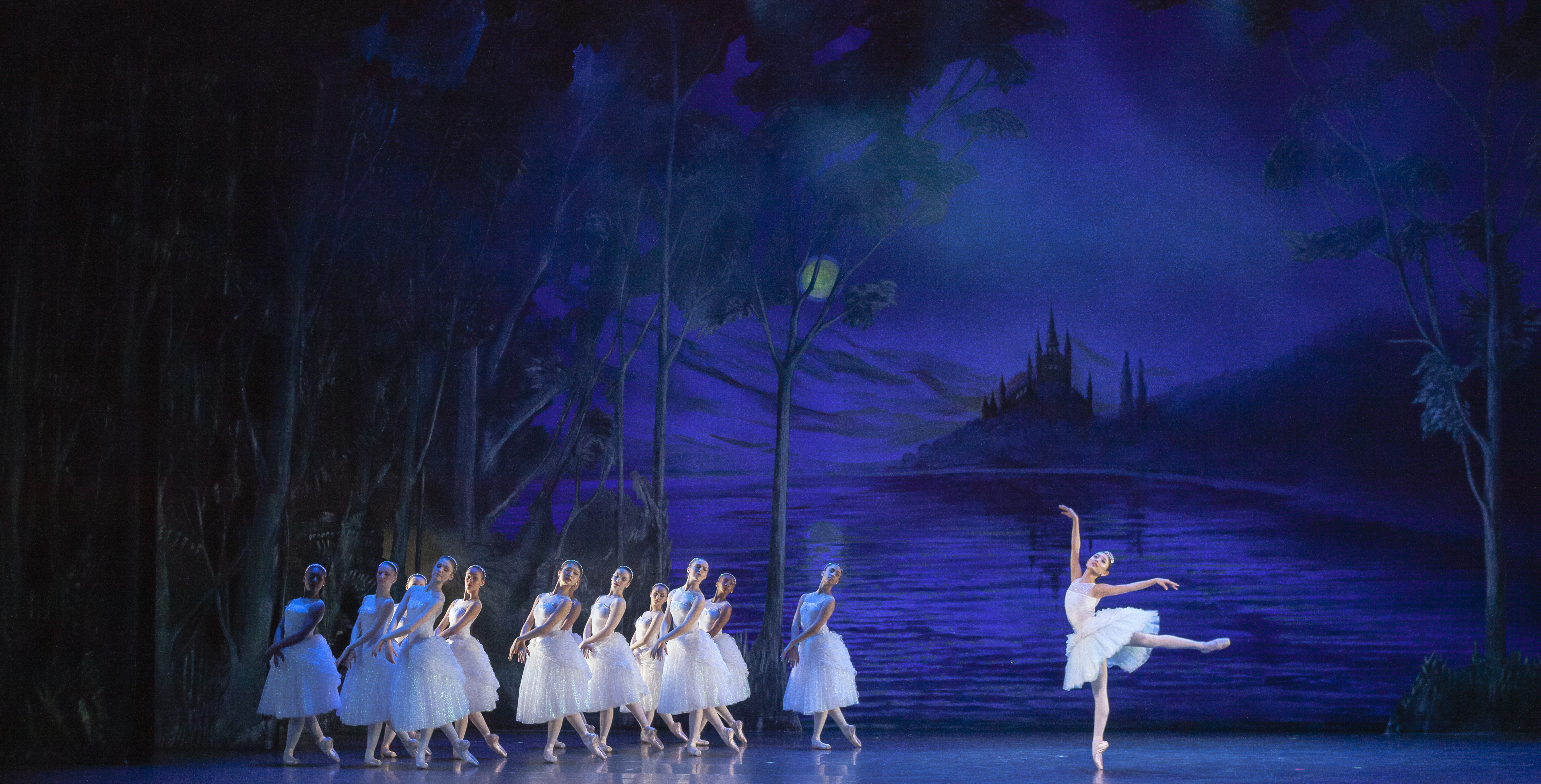 Serena, born in Long Beach, New York, received her early training at the School of American Ballet. She danced professionally performing in numerous productions with New York City Ballet and dancing in the 1990 Workshop performance of 'Puss In Boots' by Robert La Fosse. After attending the Bolshoi Ballet program in Vail, Colorado, Serena went on to study as a scholarship student with the Bolshoi Ballet Academy in Moscow, Russia, and one of the first Americans to graduate from the school. 
Serena was a member of Sarasota Ballet before joining Tulsa Ballet, where she danced many featured roles in works from renowned choreographers, such as Duato, Balanchine, Kylian, Forsythe, Caniparoli, Stevenson, DeMille, Taylor, Tharp, Wheeldon, and Welch. Some favorite ballets in her repertoire include Arenal, Without Words, Lambarena, Company B, Serenade, 9 Sinatra Songs, Remansos, Por Vos Muero, and SeAthrough, a piece created on her by Tony Fabre. Serena was a guest principal with Ballet Des Moines during its inaugural years and helped build a new regional company in the U.S. 
Serena has been seen in Dance Magazine, The New York Times, Newsday, and on the covers of Tulsa World and DM magazine. She is a YoungArts Award winner, and was featured on CBS Sunday Morning. 
In addition to performing leading roles on the stages of the Joyce Theater in New York City, and the Kennedy Center in Washington, D.C., Serena has taught in many notable schools around the country, including Tulsa, Oklahoma; Salt Lake City, Utah; Des Moines, Iowa; Las Vegas, Nevada; and now in Atlanta, where she has assisted in staging works with Atlanta Ballet 2, including their family ballets of Beauty and the Beast and The Swan Princess. Serena also staged two works, Napoli Act III, Pas de Six and Raymonda Act III, Male Variation, for the Atlanta Ballet 2 presents On the Horizon program in the GA Tech Arts: Skyline Series outdoor festival in April 2021. 
"After such a long break it was great to see the Atlanta Ballet 2 dancers not only perform on stage, but to also see many of them stretch themselves as new choreographers, said Serena. Watching their growth while they created works on their fellow dancers is a proud moment for me. They work really hard, and I enjoy being a part of their progress and helping to guide them on their journey." 
Serena is excited for Atlanta Ballet 2 to return this season and present Bruce Wells' Snow White on stage at Cobb Energy Performing Arts Centre in February! 
To learn more about Atlanta Ballet Centre for Dance Education, click here.